Aria 7 TLR
The Aria 7 is available in many sizes and configuration. This is the TLR version. The TLR is the best tweeter we have heard!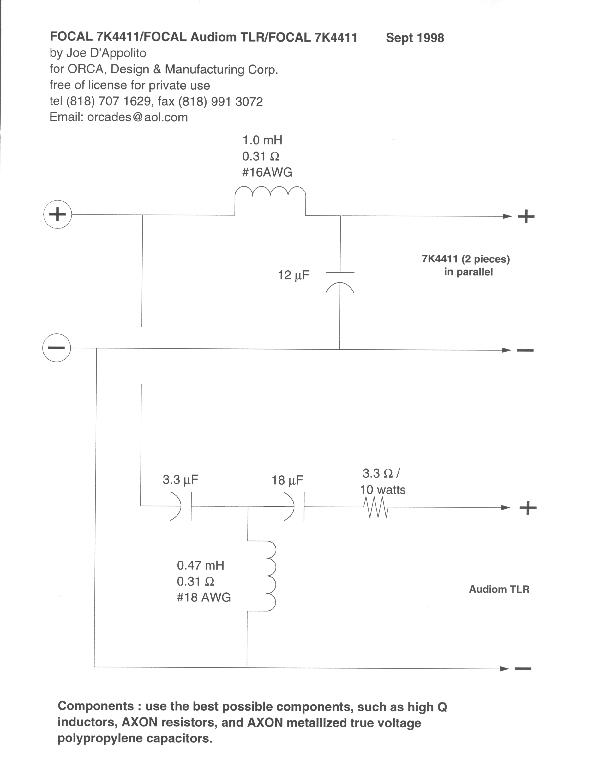 Focal Line Array
This line array use eight (8) 5NV4211 per side with a Raven R2.0. Recieved rave reviews at CES2000.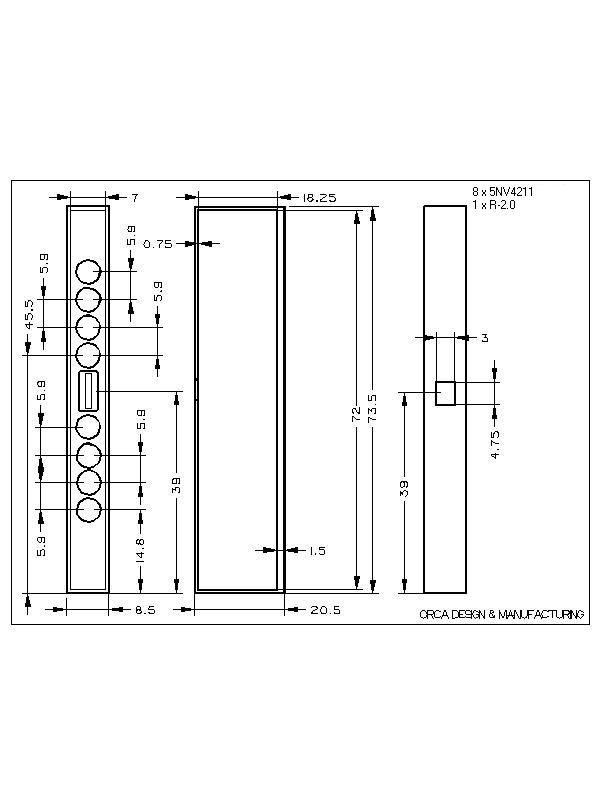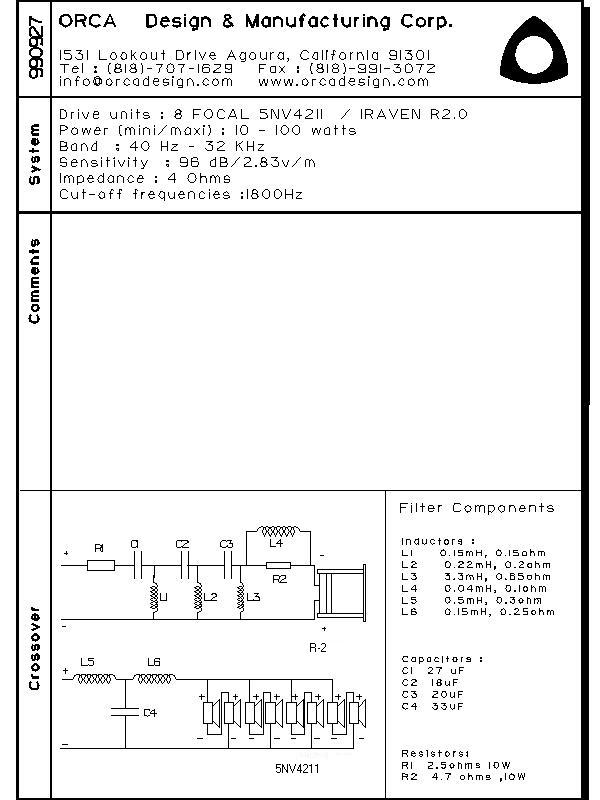 Axon Line Array
A more affordable, yet still spectacular array using all Axon drivers.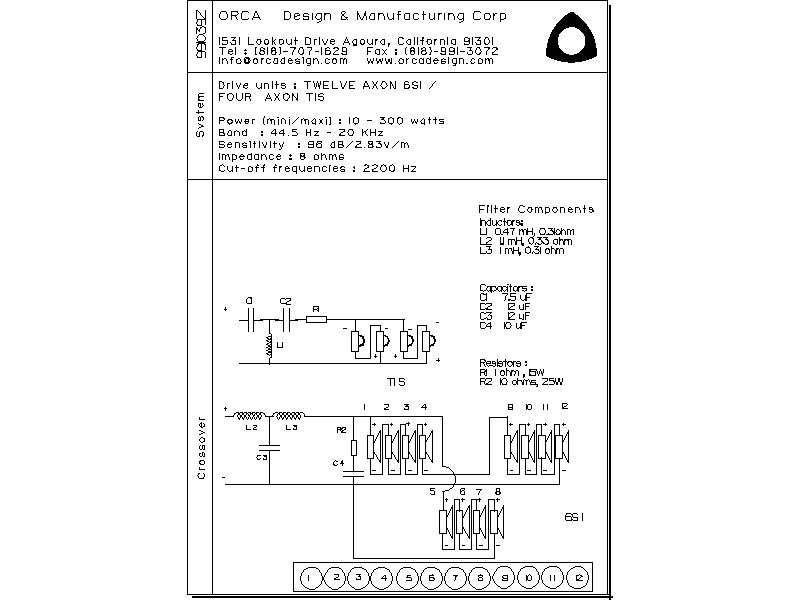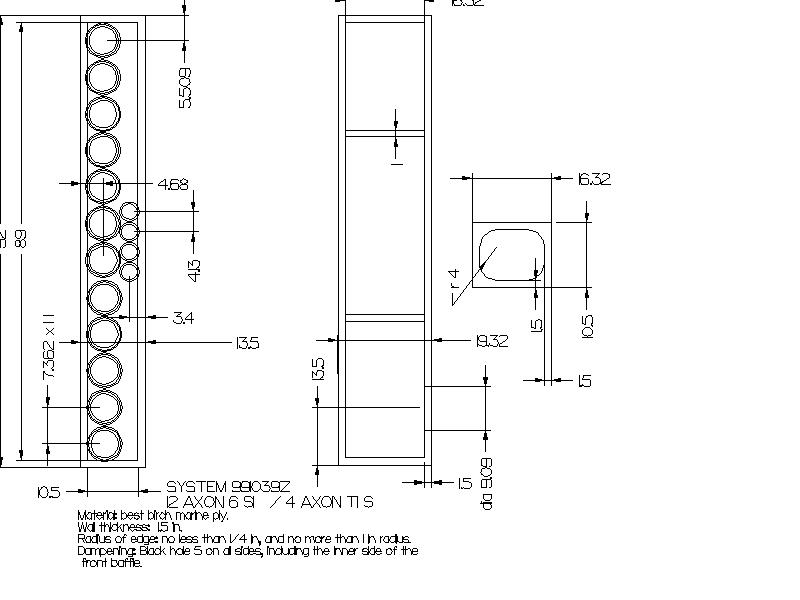 Focal Super Center
A perfect match for the Aria series. Two 7k4411B flanking a 5k4411B and TC90tdxB. Stunnig, 45-22000Hz, extremely flat response!